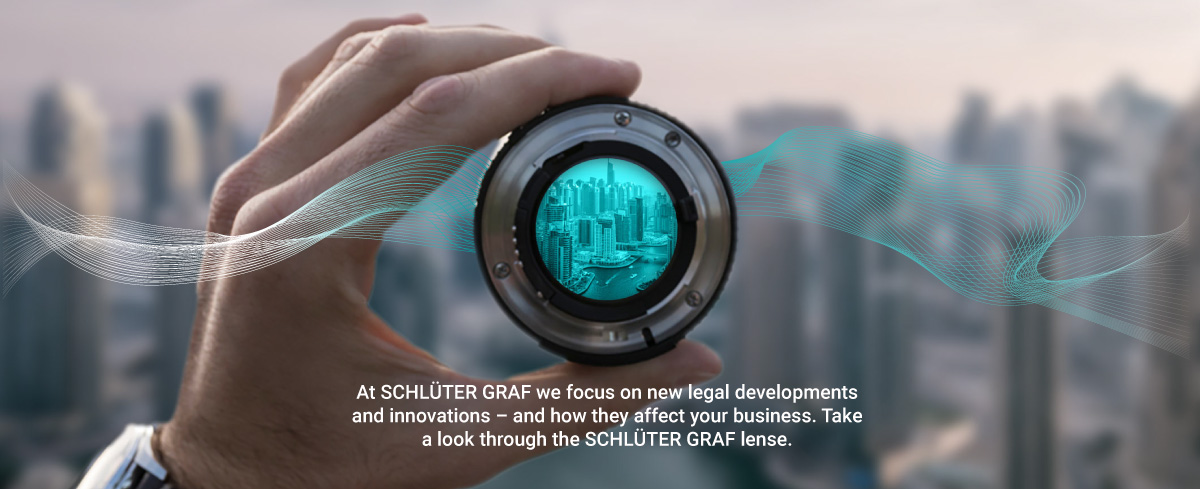 Employment Law & HR Management in the UAE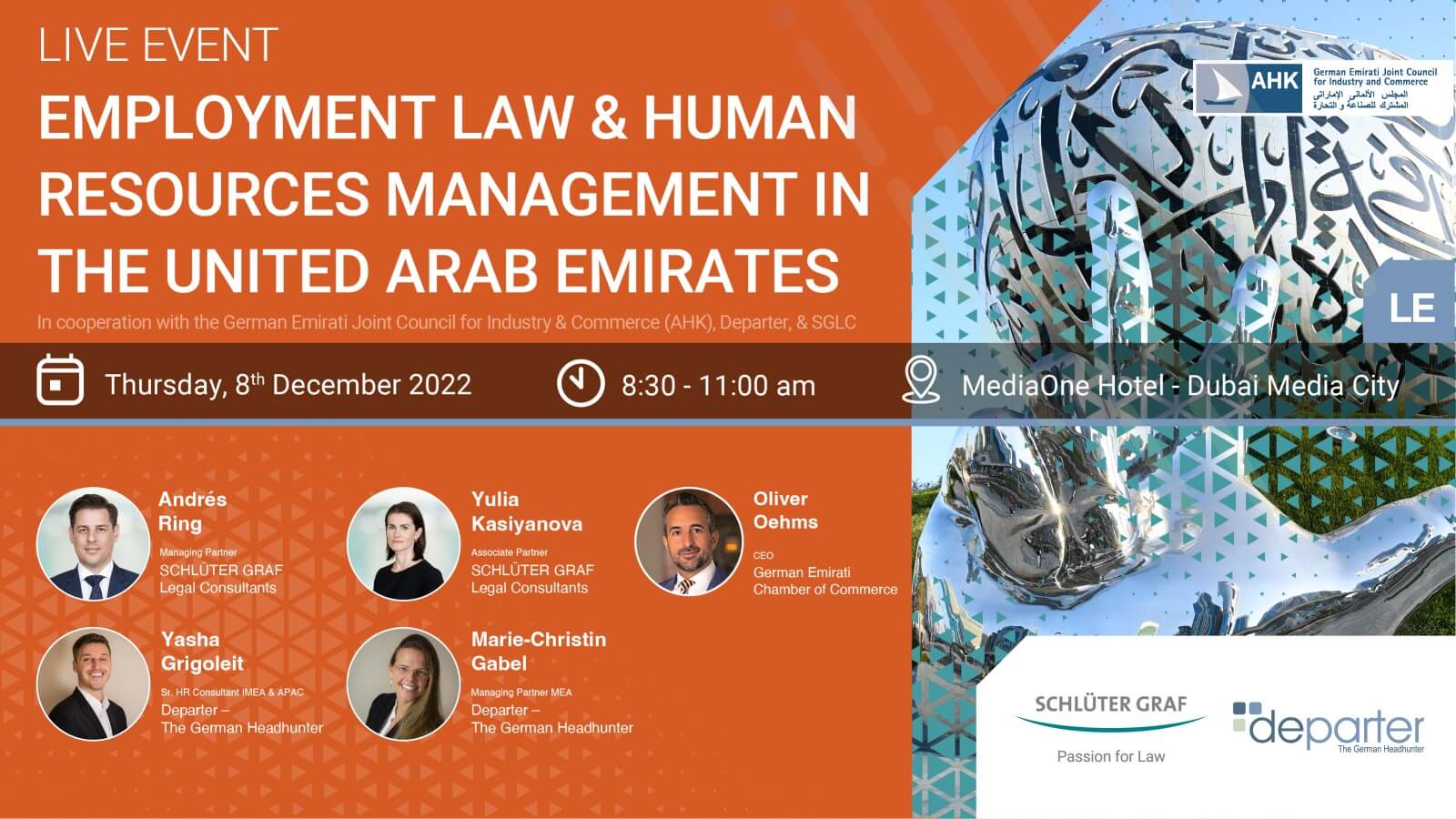 SCHLÜTER GRAF is delighted to announce the upcoming release of the guide "Employment Law & HR Management in the UAE" (2nd Edition). The publication serves as an overview of UAE employment law, highlighting employment developments introduced by the new UAE Labor Law, HR trends and salary developments in the UAE. The guide is a joint publication by SCHLÜTER GRAF and Departer – the German Headhunter and is a must read for HR decision makers and anyone who wishes to familiarize themselves with the principles and workings of employment contracts in UAE in light of the recent major amendments.
The launch of the new guide will be introduced at and accompanied with a live event under the auspices of the German Emirati Joint Council for Industry & Commerce (AHK) on 8 December 2022, Thursday, 8:30 AM UAE Time at MediaOne Hotel, Dubai Media City.
Event agenda:

8:30-09:00 am: Registration & Networking

9:00-11:00 am:
· Opening Remarks by Mr. Oliver Oehms
· Presentation of new guide "Employment Law & HR Management in the UAE" and introductory remarks
· Employment Updates - presentation by Yulia Kasiyanova (SCHLÜTER GRAF)
· HR Management and Salary Trends - presentation by Departer

11:00-11:30 am: Q&A Session and Networking
Download the Guide: The guide can be downloaded via the signup option below. By signing up you subscribe to the SCHLÜTER GRAF Newsletter. The subscription can be revoked at any time. Our Privacy Notice applies.