KSA: Draft Investment Law out for Public Consultation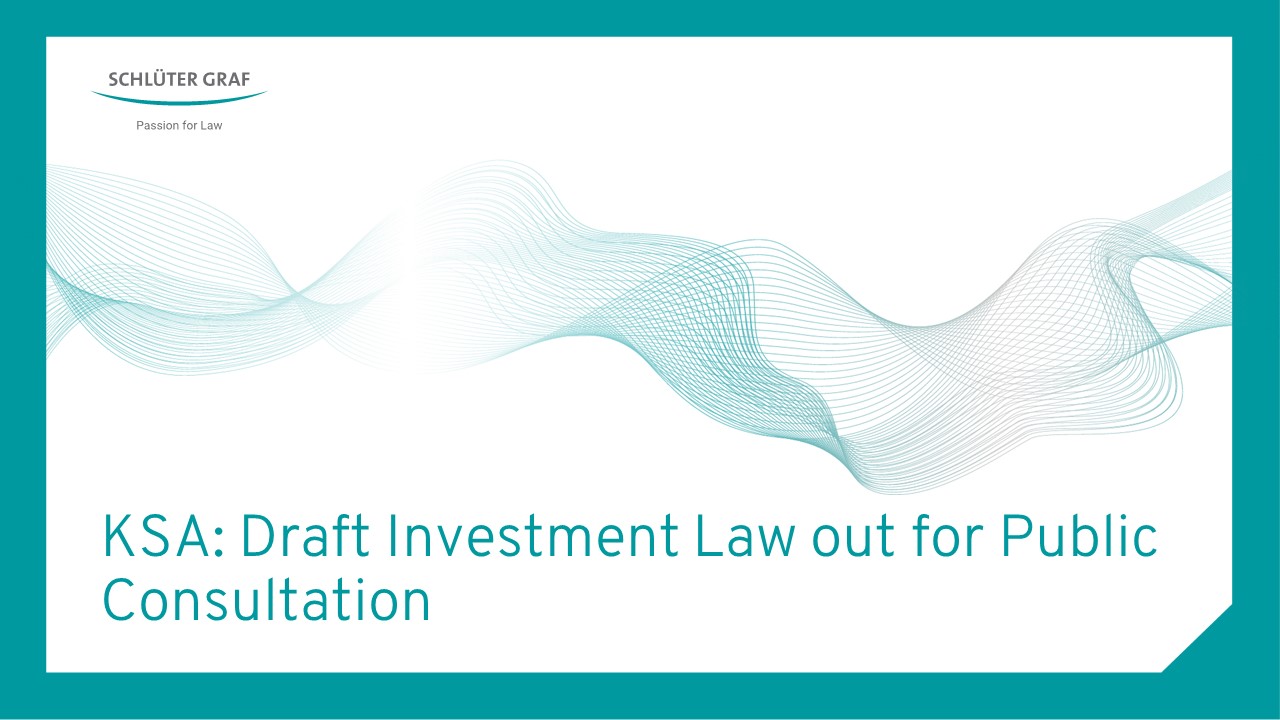 On 5th April 2022, the Ministry of Investment in Saudi Arabia (MISA) presented a draft new investment law for public discussion. The draft is supposed to replace the current foreign direct investment law enacted by Royal Decree M/1 dated 5/1/1421 H (10 April 2000). It aims to attract more foreign direct investment into Saudi Arabia and to foster a conducive and investment friendly environment for investors in the Kingdom.
Core principles of the draft include:
Facilitation of entering procedures for foreign investors and their protection in the Kingdom,
Equality in treatment between local and foreign investors,
A clear definition of rights and obligations of investors, as well as
Supporting competitive neutrality and fairness and ensuring equal opportunities in the treatment of direct investments made by public and private investors.
One crucial reform seems to be the abolishment of a general investment license. Certain changes in corporate structures and investments may however still be subject to registration (instead of prior licensing) in several cases.
A date for the enactment of the law is not set yet. However, it is expected that once this law is enacted, it will simplify administrative procedures and increase the attractivity of Saudi Arabia as a market for foreign investments considerably.