Oman: New Securities Law (Sultani Decree 2022/46)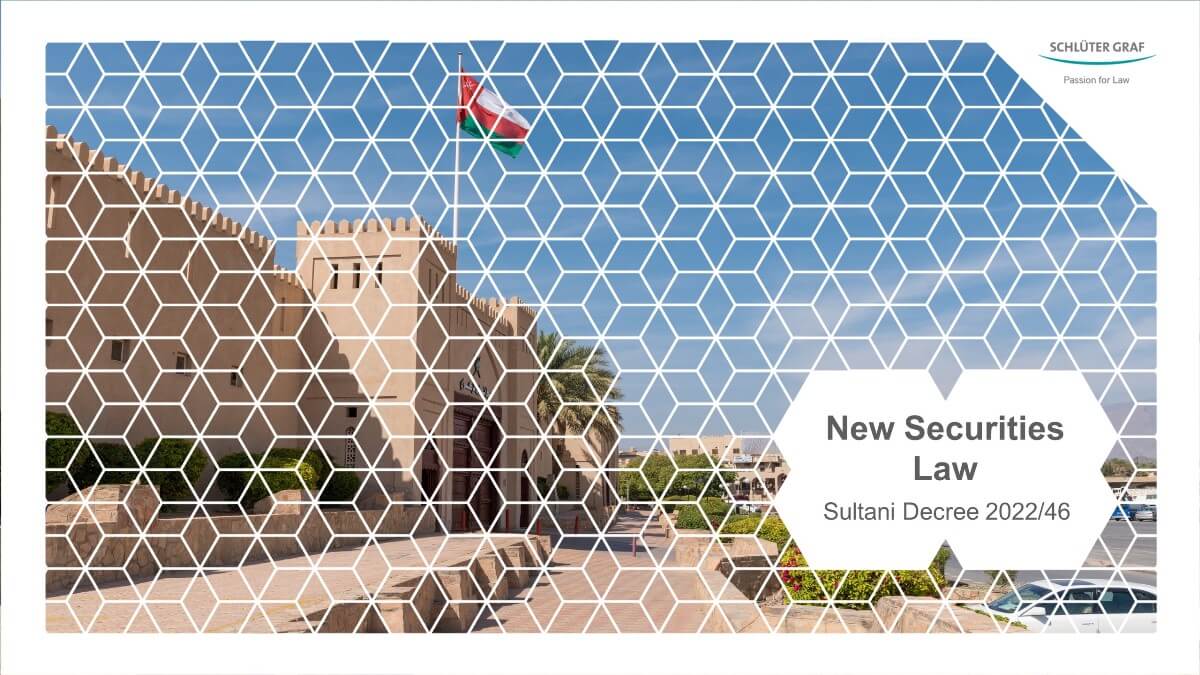 By virtue of Sultani Decree 2022/46, the Sultanate of Oman enacted a new Securities Law ("Law"). The Law largely replaces the old securities law enacted by Royal Decree 98/80 except for the organization of the Capital Markets Authority ("CMA"). The Law came into effect on the day after its publication i.e., Sunday, 19th June 2022.
Apart from the competences of the CMA, the Law addresses amongst others, any entity subject to it with regards to securities, investment funds, a compensation fund, administrative procedures, sanctions as well as criminal offenses.
The Law aims to guarantee the transactional system to be in coherence with fairness, competition, and transparency, and distinctly supports SME's in obtaining finances from the public. Further, the Law intends to protect the interests of transaction parties, guarantees impartiality and fairness of markets as well as risk management resulting from all related securities transactions.
One of the core stipulations of the Law is to submit any service or product related to securities to prior licensing. Prior licensing will also be applicable to any adjacent services from capital market institutions (e.g., different exchanges, netting and clearing houses, central counterparties, and depositaries) as well as from entities working in the field of capital markets such as brokering, market making, asset management, and investment banking.
A remarkable exception owed to modern developments is the exception from licensing for crowd funding.
For more information, please contact your usual contact person at SCHLÜTER GRAF or send an email to info@schlueter-graf.com.