Abdulmonem Alzahrani
---
Local Partner*
Abdulmonem is based in Riyadh and specializes in Arbitration, Litigation as well as Corporate and Employment law. He is fluent in English and Arabic.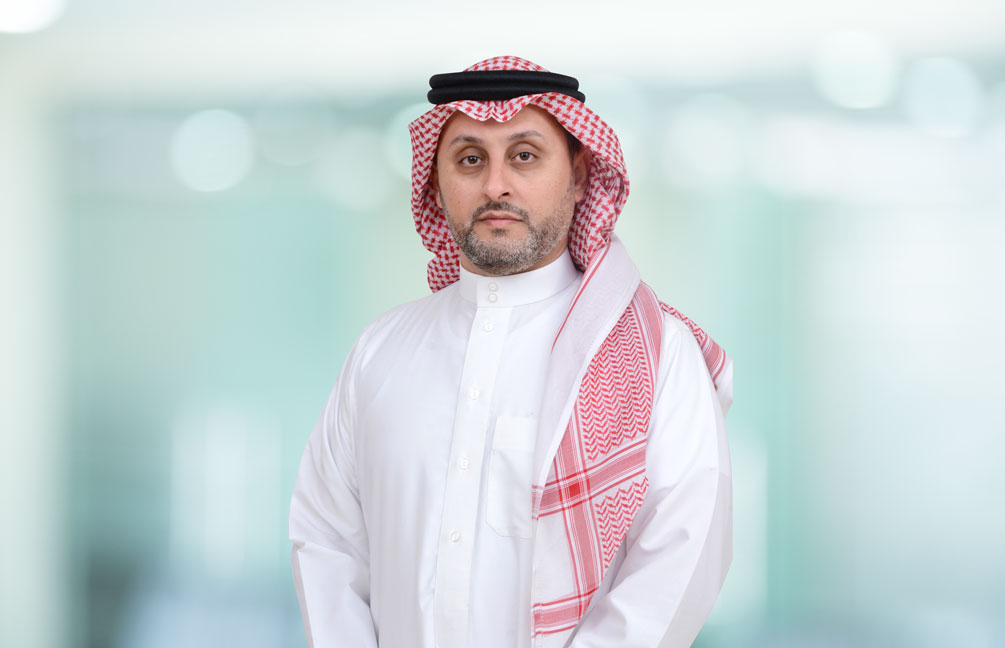 Abdulmonem Alzahrani, Saudi national, born in 1977, graduated with a Law Degree from King Saud University in Riyadh in 2001. From 2001 until 2005 he worked as an apprentice lawyer. In 2005 he received his license as a Lawyer in Saudi Arabia and later he was admitted as an Arbitrator. Thereafter, he continued working as a legal advisor and lawyer in the Law Office of Abdulrahman Mansi Alzahrani in Riyadh, where he focused on advising major local and non-Saudi corporations on their business and investments including corporate and commercial issues and litigation, international business transactions, contract law and intellectual property.
From 2009 until 2015, he worked with Al-Mithaq Advocates & Legal Consultant Co. as independent lawyer advising and representing clients on various legal subjects. In July 2015, Abdulmonem established "Abdulmonem Alzahrani Law Office" in Riyadh, which serves as the local association partner of SCHLÜTER GRAF in Saudi Arabia.
* Abdulmonem Alzahrani is a partner in the following entities: Abdulmonem Alzahrani Law Office (Riyadh / KSA)
Advising a leading beverage producer on the restructuring of its corporate and commercial set-up in KSA
Advising a start-up company for aviation communication on the market entry and establishment of a local entity in KSA
Formulating compliance policies for a steel and metal manufacturer for KSA
Supporting an engineering and consultancy company in the energy and infrastructure sector with tender processes in KSA