Andrés Ring
---
Partner*
Andrés is one of the Managing Partners for the firm's Middle East & Emerging Markets practice. He has over 13 years of international experience specializing in the commercial, corporate and employment laws of the Middle East and Emerging Markets.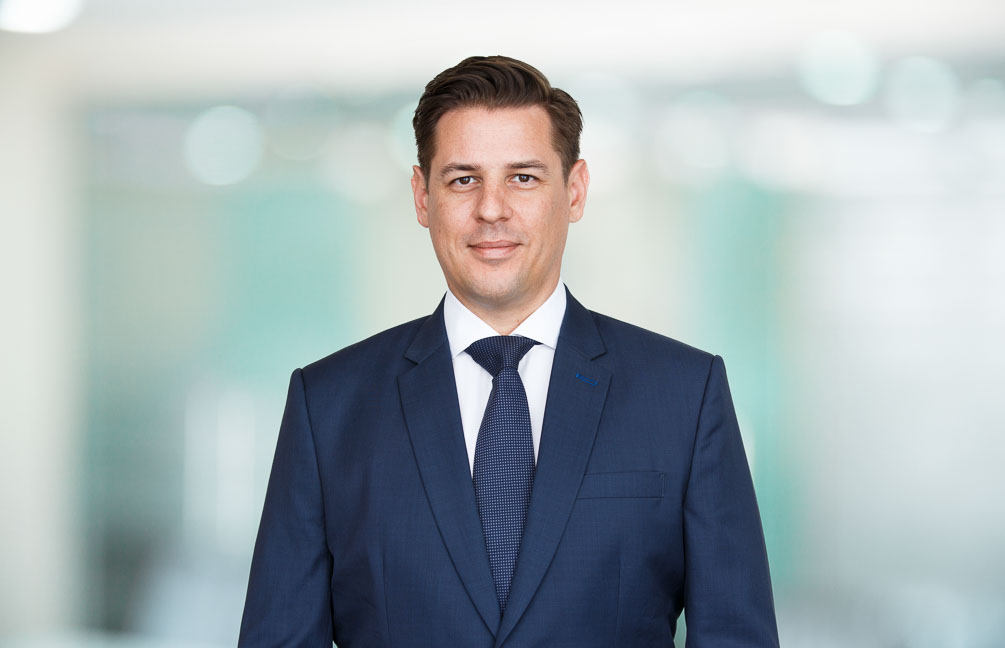 Andrés studied law in Passau and served as a trainee lawyer in Düsseldorf and Buenos Aires; he is admitted to the bar in Frankfurt am Main as Attorney-at-Law and registered as a Legal Consultant with the Ruler's Court of Dubai. In 2009 he joined SCHLÜTER GRAF in their Dubai office. His experience in different Middle Eastern countries dating back to the 1990s, his deep knowledge of the business environment in the region coupled with his pragmatic problem-solving approach has made him a go-to lawyer for companies doing business in the Middle East.
Andrés' practice is centered around corporate matters (joint ventures, M&A, re-structuring), employment and HR topics, distribution and production structures, infrastructure projects as well as contentious matters. Andrés is fluent in English, German and Spanish. In 2016 he launched SCHLÜTER GRAF's Spanish & LATAM Desk serving Spanish and Latin American companies.
*Andrés Ring is a partner in the following entities: SCHLÜTER GRAF Legal Consultants (Dubai / UAE), SCHLÜTER Rechtsanwälte PartG mbB (Hamburg / Germany)
Advising a multinational chemical manufacturer in matters related to HR, compliance, corporate housekeeping, claims management and coordination of litigation processes across the GCC and Egypt
Advising a multinational company for recycling and water resource management in corporate and compliance matters
Providing advice to an international automotive company for engines and transmissions in HR and corporate housekeeping matters as well as complex restructuring of corporate and commercial set-up in the UAE
Advising a leading manufacturer of scaffold systems in matters related to HR and claims management as well as coordination of litigation processes across the GCC
Advising a leading beverage producer on the restructuring of its corporate and commercial set-up in KSA
Advising Republic of Colombia Pavilion on its participation in and construction of its pavilion for EXPO 2020
Advising a leading infrastructure construction company on a power plant project in Kuwait
Joint project with an engineering office on the distribution and maintenance of an LPG-Central Gas-System in various residential areas of Dubai
Advising a leading global manufacturer of children's products on their market entry and corporate set-up in the UAE
Advising a start-up company for aviation communication on the market entry and establishment of a local entity in KSA
Advising a foreign business council on the establishment of a bilateral chamber for trade and investment in Pakistan
Coordinating and organizing an online delegation for German companies from the civil security sector to Pakistan
Advising an international airline on corporate restructuring and compliance matters
Formulating compliance policies for a steel and metal manufacturer for the UAE and KSA
Advising a leading oil and gas company on HR and compliance matters
Advising a leading motorcycle manufacturer in connection with a commercial dispute in front of the Dubai Courts
Contract, corporate and strategic advice to a local healthcare provider on establishment of a PCR test centre on the Indian sub-continent
Advising an international lifestyle and sports brand on matters related HR, compliance, corporate housekeeping, claims management and coordination of litigation processes across the GCC
Advising a German lifestyle and sports brand on the introduction and implementation of an e-commerce platform in the GCC
Providing advice to an international manufacturer of construction materials on matters related to corporate housekeeping and restructuring of their commercial and agency set-up and related contracts in the GCC
Advising a Spanish multimedia communication group on commercial and corporate matters
Legal opinions for a financial company on financial instruments
Advising a sports management and event company for the implementation of a tennis tournament in Dubai and drafting of all required contracts
Supporting a start-up company with its restructuring in Pakistan
Supporting an engineering and consultancy company in the energy and infrastructure sector with tender processes in KSA
Consulting a leading facility and security company on an out-of-court settlement regarding a commercial dispute
Advising one of the largest international construction machine manufacturers on HR, commercial and corporate matters
Advising on the corporate structure for the UAE subsidiary of a healthcare recruitment agency
Representing a Spanish manufacturer of thermal and acoustic isolation material in a multi-million AED DIFC arbitration case
Advising a German manufacturer of commercial dishwashers on corporate restructuring in the UAE
Providing advice to a German multinational manufacturer of engines and turbomachinery on corporate and commercial topics of its subsidiaries in the GCC regions