Usama Munir
---
Associate
Usama is an Associate at SCHLÜTER GRAF's Dubai office and is a DIFC registered practitioner with full rights of audience before the DIFC Courts. Usama completed his LLB Hons. from University of London and specializes in corporate and commercial laws, merger and acquisition, international arbitration, and employment law. Usama is fluent in English, Urdu and Punjabi.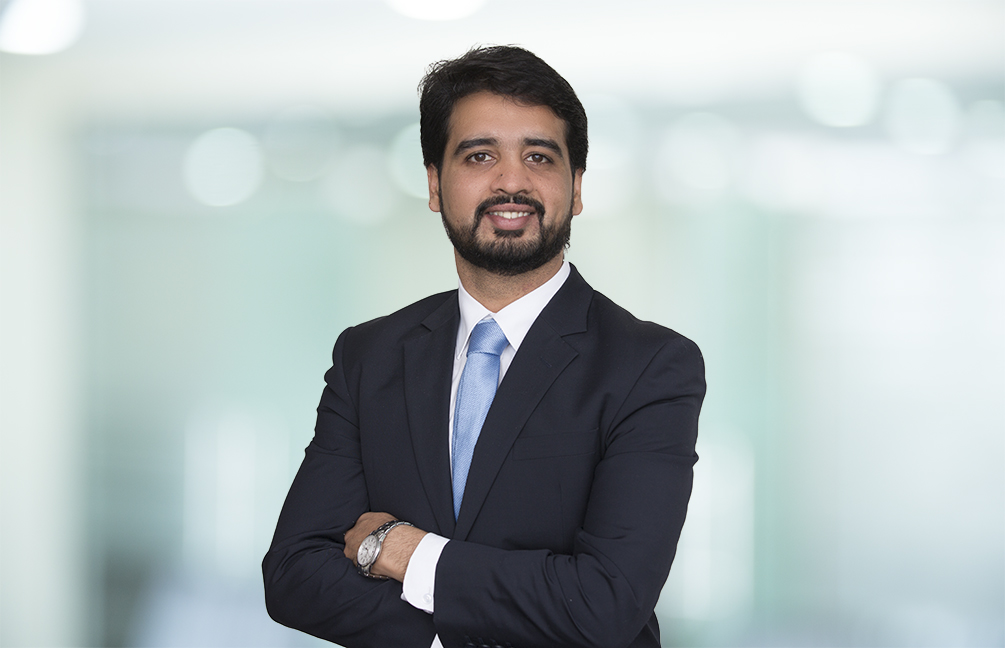 Born and raised in Lahore/Pakistan, Usama moved to Dubai and joined SCHLÜTER GRAF's Dubai team in 2020.
Usama earned his LL.B. Hons. degree from University of London before being admitted to the Punjab Bar Council & the Lahore High Court Bar Association. He also has an international foundation program from Queen Marry University of London to his name. Before joining SCHLÜTER GRAF in Dubai, Usama worked for 3 years at one of the top corporate and commercial law firms in Pakistan where he gained insight into the whole spectrum of corporate and commercial laws.
Usama enjoys a strong grip over both contentious and non-contentious legal matters which enables him to advise clients on their commercial transactions and to deal with any disputes emanating out of such transactions. Usama has been advising clients on commercial transactions related to construction, healthcare, energy and oil & gas sectors. Usama is also actively representing clients in international arbitrations seated before the DIFC-LCIA.
Contract, corporate and strategic advice to a local healthcare provider on establishment of a PCR test centre on the Indian sub-continent
Advising a leading infrastructure construction company on a power plant project in Kuwait
Joint project with an engineering office on the distribution and maintenance of an LPG-Central Gas-System in various residential areas of Dubai
Advising sports management and event company for the implementation of a tennis tournament in Dubai and drafting of all required contracts
Advising a foreign business council on the establishment of a bilateral chamber for trade and investment in Pakistan
Coordinating and organizing an online delegation for German companies from the civil security sector to Pakistan
Supporting a start-up company with its restructuring in Pakistan
Formulating compliance policies for a steel and metal manufacturer for the UAE and KSA
Representing a Spanish manufacturer of thermal and acoustic isolation material in a multi-million AED DIFC arbitration case
Providing advice to a German multinational manufacturer of engines and turbomachinery on corporate and commercial topics of its subsidiaries in the GCC regions
Providing advice on HR, commercial and corporate matters to a multinational manufacturer of automation systems
Advising an international non-profit research centre for agriculture on corporate and HR matters