UAE: ENACTING A NEW COMMERCIAL AGENCIES LAW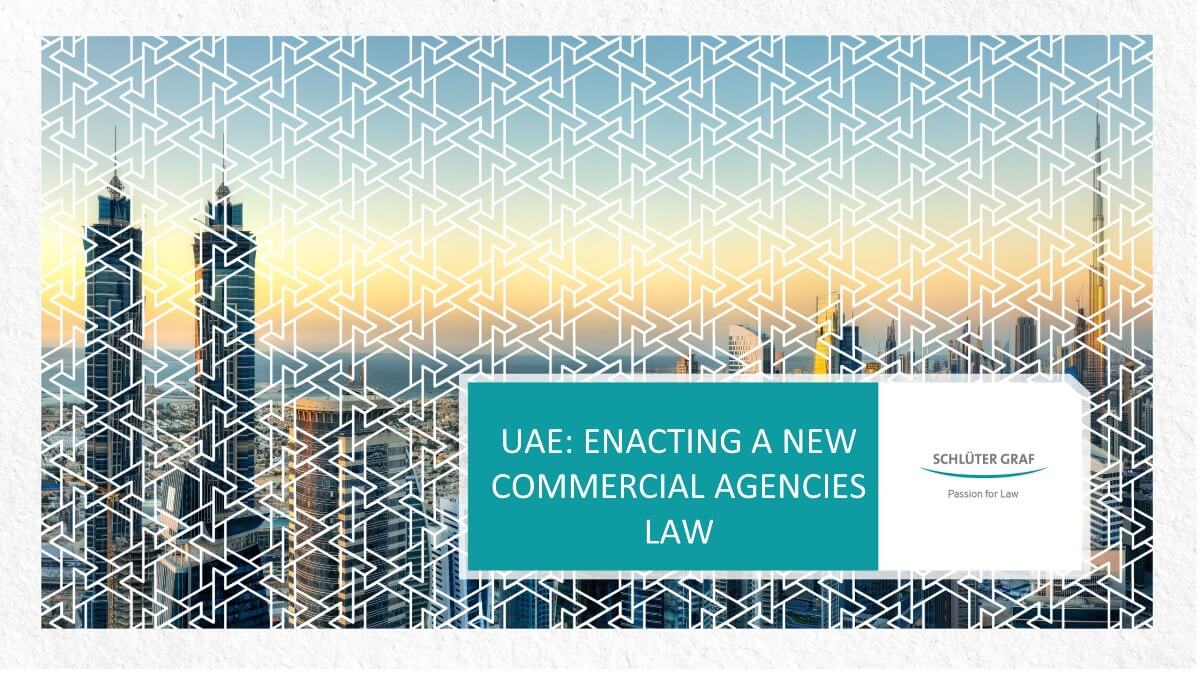 The United Arab Emirates (UAE) initiated the parliamentary process for enacting a new commercial agencies law. The new law is said to maintain the requirement for agencies to be held exclusively or predominantly by UAE nationals. Furthermore, under the new law, agencies are expected to terminate on the expiry of the contractually agreed term (in case a limited term is agreed).
SCHLÜTER GRAF will closely monitor further important matters related to commercial agencies under the new law which have not yet been made public, such as requirement to register the agency, exclusivity, termination of unlimited contracts and damages as well as the continuance of contracts under the old law.
For more information, please contact your usual contact person at SCHLÜTER GRAF or send an email to info@schlueter-graf.com.