SAUDI ARABIA'S NEW COMPANIES LAW ADOPTED BY CABINET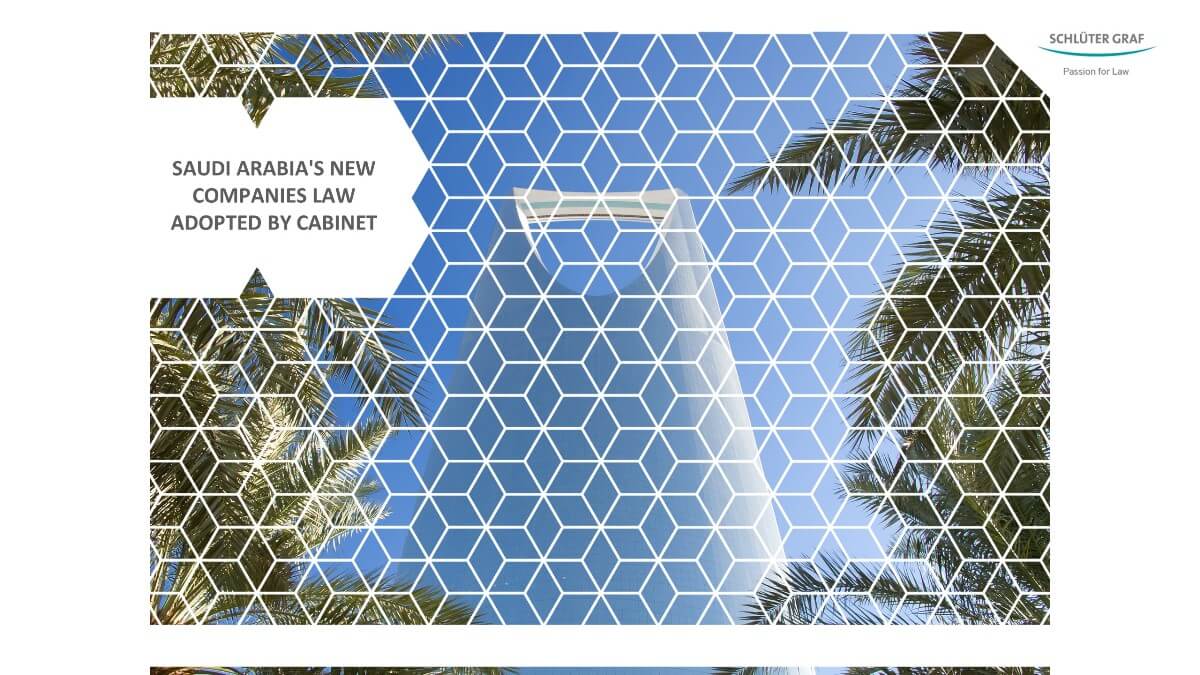 In Saudi Arabia's cabinet meeting on 28 June 2022, the resolution was adopted to enact the Kingdom's new Companies' Law. It will be replacing the current Companies' Law enacted by Royal decree M/3 dated 1437/01/28 (corresponding to 10 November 2015).
The responsible Ministry of Commerce underlined its intention that the new law will be flexible and provide regulation at an internationally competitive level and serve as an integral tool to further facilitate the economic and social reform program of the Kingdom's Vision 2030. A complete reform of the companies' law after less than seven years underlines the current dynamics within Saudi Arabia to continue the transformation of its legal landscape.
The final contents of the new law received through the legislative process are expected to be disclosed shortly once the draft is passed in the form of a royal decree and published in the official gazette.
SCHLÜTER GRAF's dedicated KSA team has monitored the development of the current draft continuously (see our post from May 2021 on the draft) and will keep you posted on the final enactment of the law as well as the details of its content and implications for businesses and investors in the Kingdom of Saudi Arabia. For more information, please contact your usual contact person at SCHLÜTER GRAF or send an email to ksa@schlueter-graf.com.