KSA: New Companies Law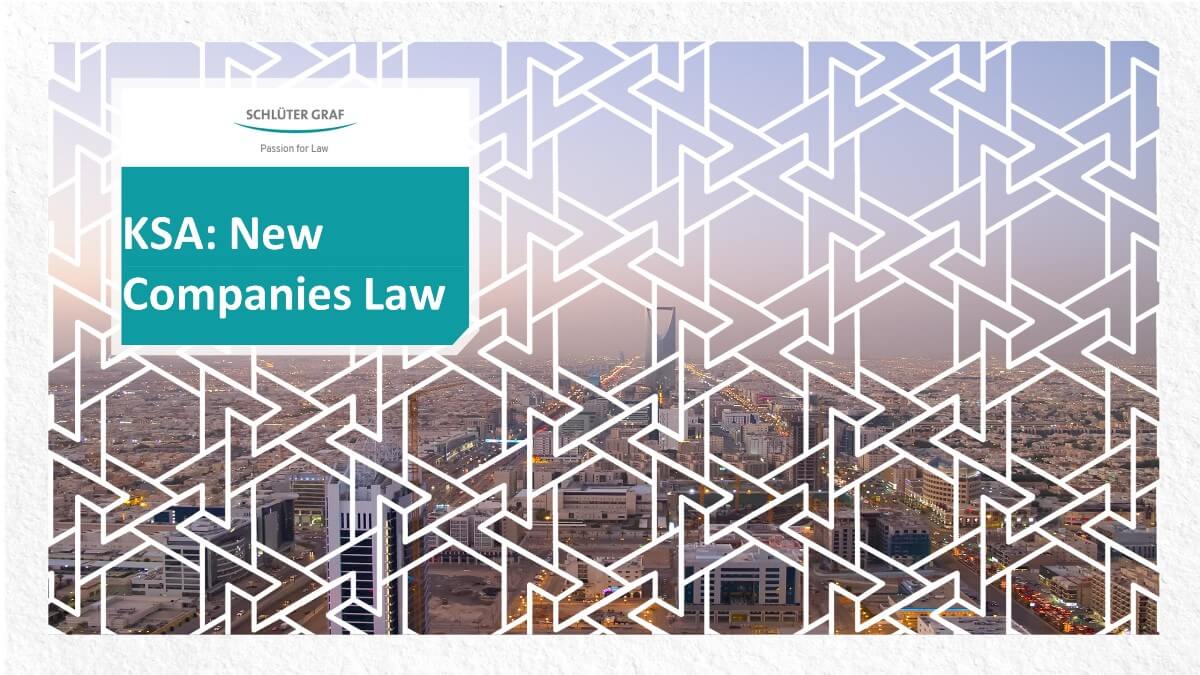 On Thursday 01/12/1443 H (23 June 2022) King Salman of Saudi Arabia gave the Royal assent to Royal Decree M/132 of 1443 H enacting the Kingdom's new companies law. The law is expected to be published in the official gazette during this week and enter into force 180 days after its publication.
Saudi Arabia welcomed this legal reform after only seven years of its current companies law in force as a major accelerator to its reforming economic, social, and legal ecosystem spearheaded by its Vision 2030 program.
SCHLÜTER GRAF has obtained the text of the new companies law and will keep you updated shortly about new features, obligations, and opportunities for companies in the Kingdom.
For more information, please contact your usual contact person at SCHLÜTER GRAF or send an email to ksa@schlueter-graf.com.