CISG approved in Saudi Arabia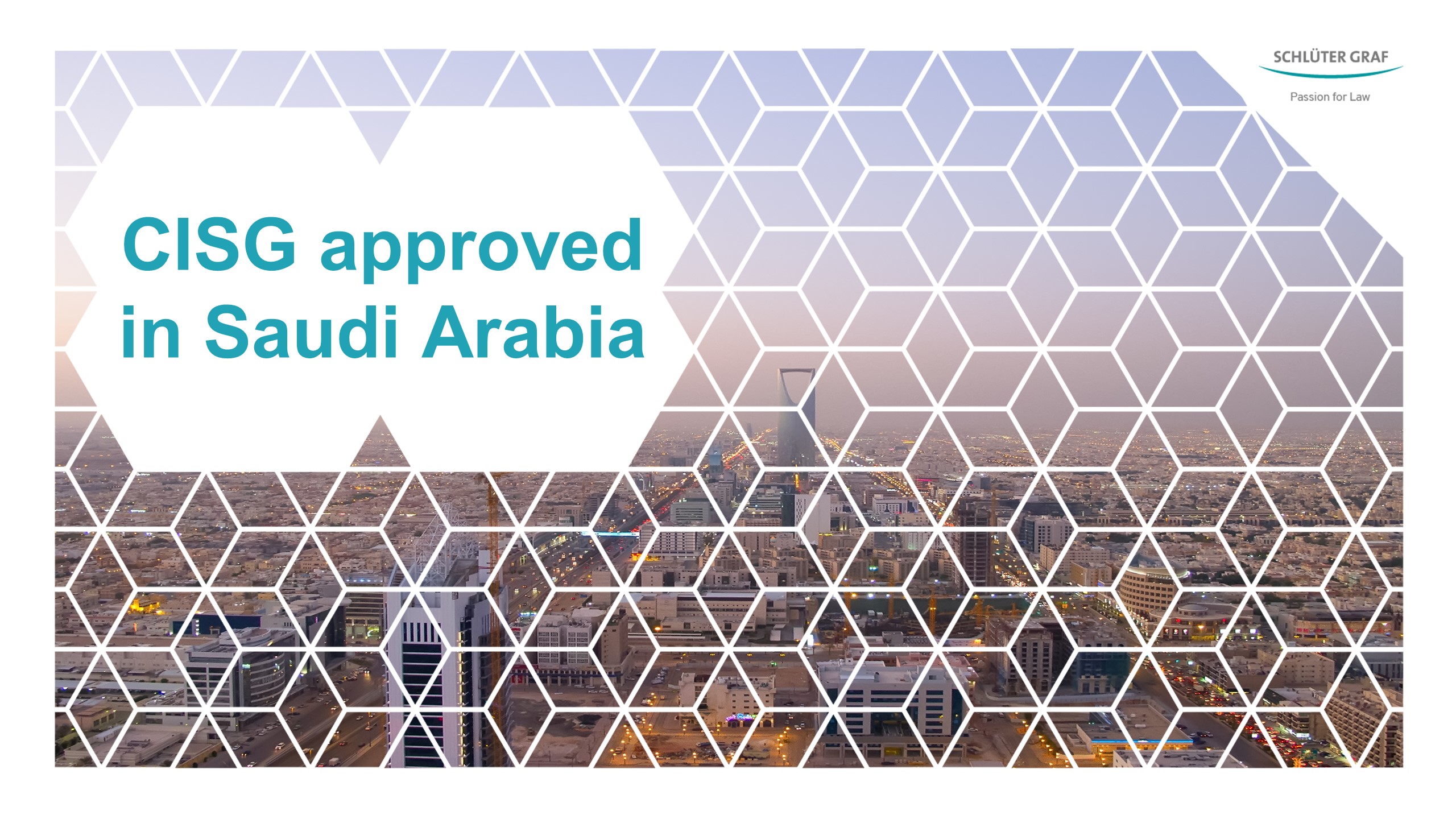 On 14 June 2023, the Kingdom of Saudi Arabia approved its accession to United Nation Convention on Contracts on International Sales of Goods (CISG), by virtue of Royal Decree M/196 dated 04/13/1444 AH. The CISG contains harmonized rules and obligations for international cross-border contracts of International Sales of Goods.
This accession to the CISG allows Saudi Arabia to focus on enhancing integration between local and international commerce. Saudi Arabia's new commitment facilitates a smoother and transparent legal process in cross-border trade. The multilateral treaty will enter into force for the Kingdom in around one year.
For any questions related to Saudi Arabia please contact our dedicated KSA experts at SCHLÜTER GRAF.