Internship Opportunity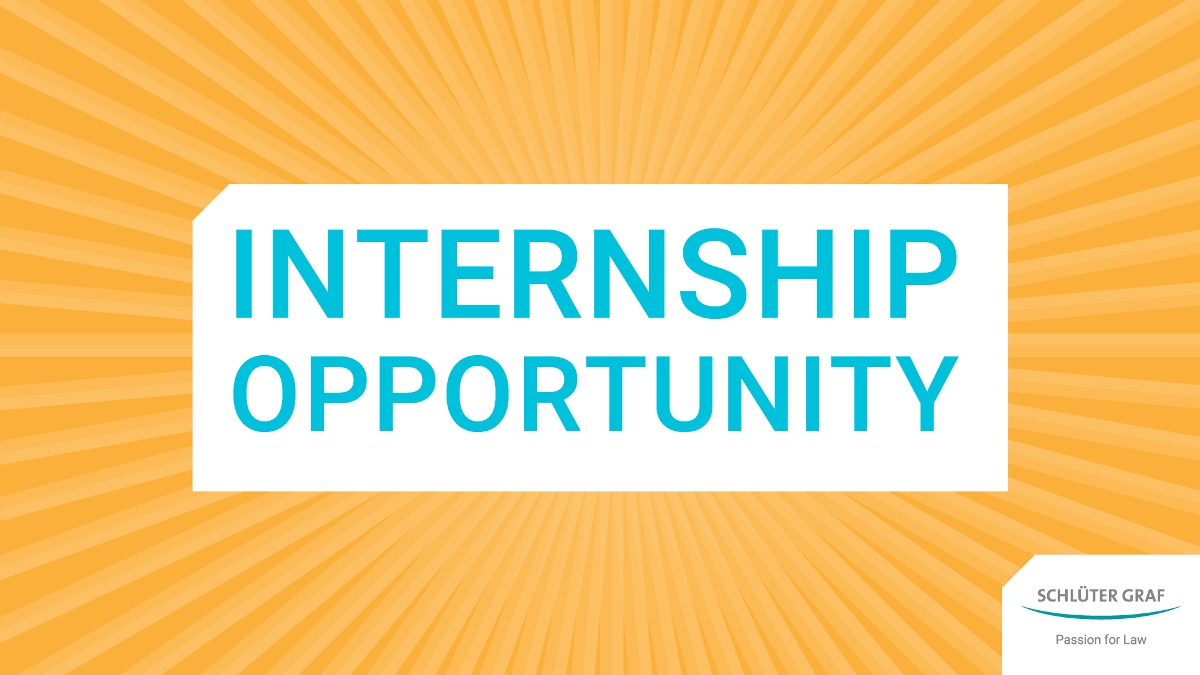 SCHLÜTER GRAF is pleased to advertise a paid full-time internship (corporate & commercial) based in our Dubai office. The position is open to fresh law graduates or students in the last year of their undergrad. The duration of internship will be 3 months, and the selected candidate will be expected to work from our office. Furthermore, the suitable candidate should be familiar with legal research tools and basics of legal drafting to be considered for this opportunity.
SCHLÜTER GRAF's unique internship program is carefully devised to provide incoming interns with an opportunity to closely observe and work in a law firm environment in a fast-paced and competitive legal market. The program equips them with knowledge and practical experience of a wide array practice areas, covering whole spectrum of corporate and commercial laws. The participants of SCHLÜTER GRAF's internship program have the opportunity to work with and learn firsthand from our experienced associates, senior associates and partners coming from diverse backgrounds. The internship program does not only provide the interns with requisite legal knowledge but also provides insights into the practical everyday responsibilities of a lawyer in the Middle East.
The program is based on the notions of inclusion and diversity and provides equal opportunities to the applicants. Interested applicants may apply for the position by sending their CV and a cover letter to careers@schlueter-graf.com till close of business on 30th August 2023.