Live Event: AML Health Check For Your Business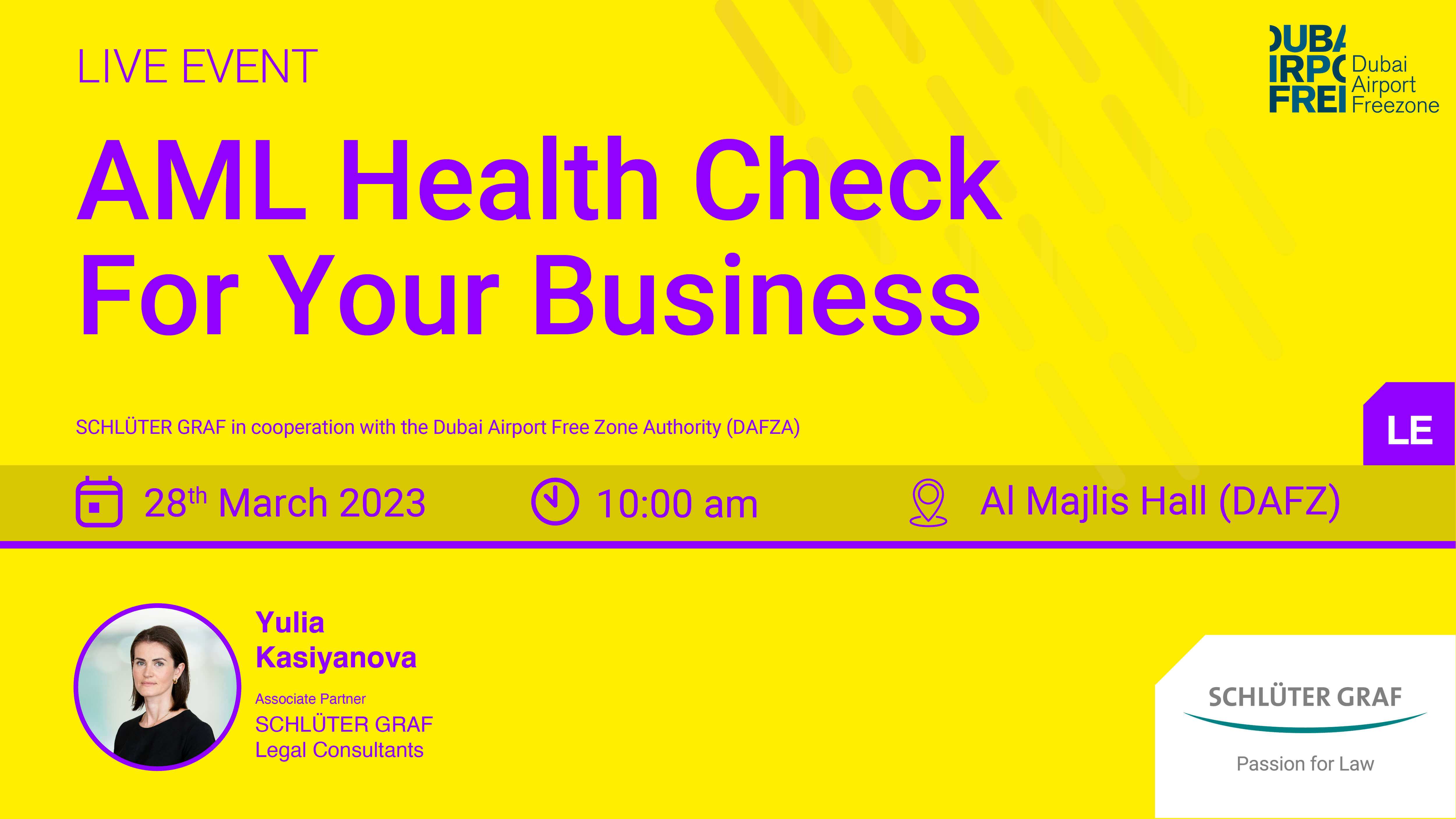 With UAE legislative issuing increasing compliance requirements on business and the UAE government pursuing an even tighter controlling on UAE business, AML remains at the top of the agenda in the UAE.

In this live event on 28 March 2023, at 10am at Al Majlis Hall (DAFZA), organized in cooperation with Dubai Airport Free Zone Authority (DAFZA), our Associate Partner, Yulia Kasiyanova, will explain how money laundering can affect your business and which arrangements can be made to be AML compliant. Join us for this live event on "AML Health Check For Your Business", by registering yourself through your DAFZA Calendar in the Customer Portal.