Live Webinar: New UAE Data Protection Law - A Game Changer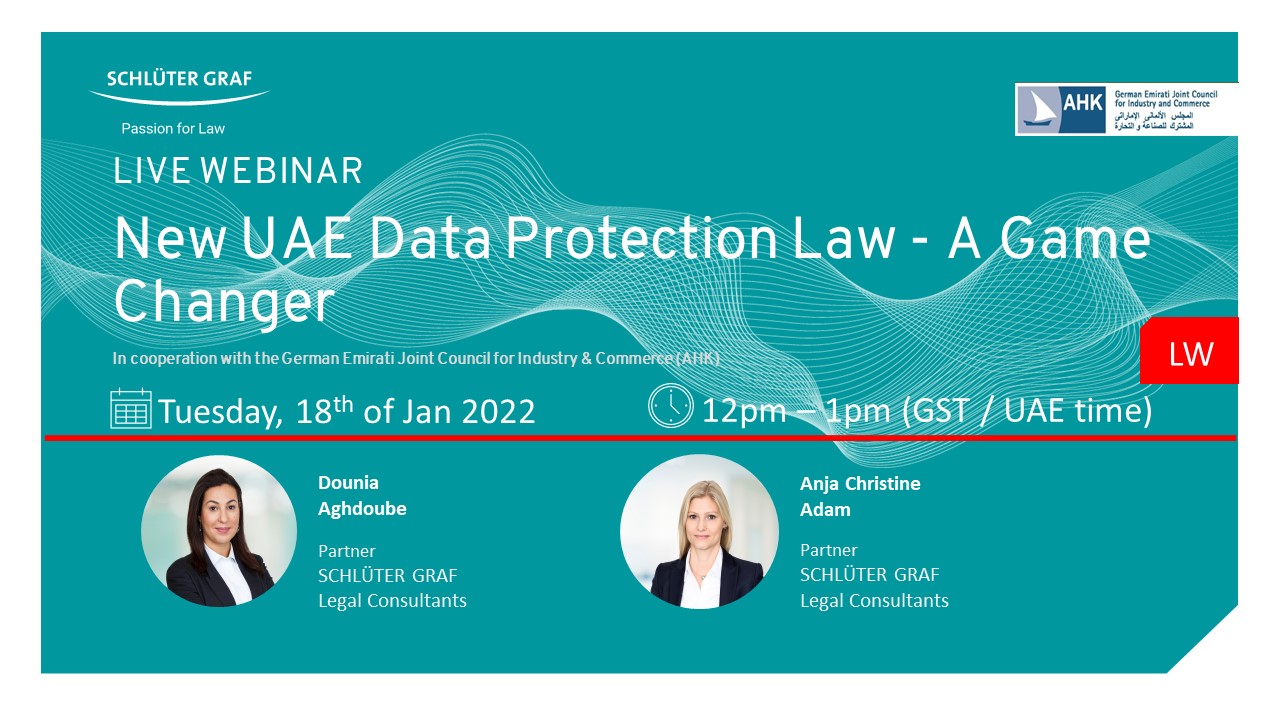 On 20 September 2021, the United Arab Emirates ("UAE") issued a new data protection law, Federal Decree-Law No. 45/2021 ("DP Law"). This long-awaited development is in line with wider international practices in protecting the privacy of individuals and personal data. Prior, the UAE did not have a comprehensive data protection law at its federal level. This webinar shall provide an overview of the most notable features of the DP Law as well as the impact on UAE based businesses.
In cooperation with the German Emirati Joint Council for Industry and Commerce (AHK), we would like to invite you to the upcoming webinar on "New UAE Data Protection Law - A Game Changer" on January 18, 2022 at 12pm - 1pm (UAE time). Mrs. Anja Christine Adam, Partner at SCHLÜTER GRAF and Ms. Dounia Aghdoube, Associate Partner at SCHLÜTER GRAF will provide an overview on the New UAE Date Protection Law and its relevance for businesses in the UAE.
Registration:
Please register using the following link below:

AHK Member Non-Member (AED 50)
Our legal briefing on the New UAE Data Protection Law can be downloaded here.