Saudi Arabia: ZATCA proposes new fundamental amendments to Income Tax Law and Tax Procedure Law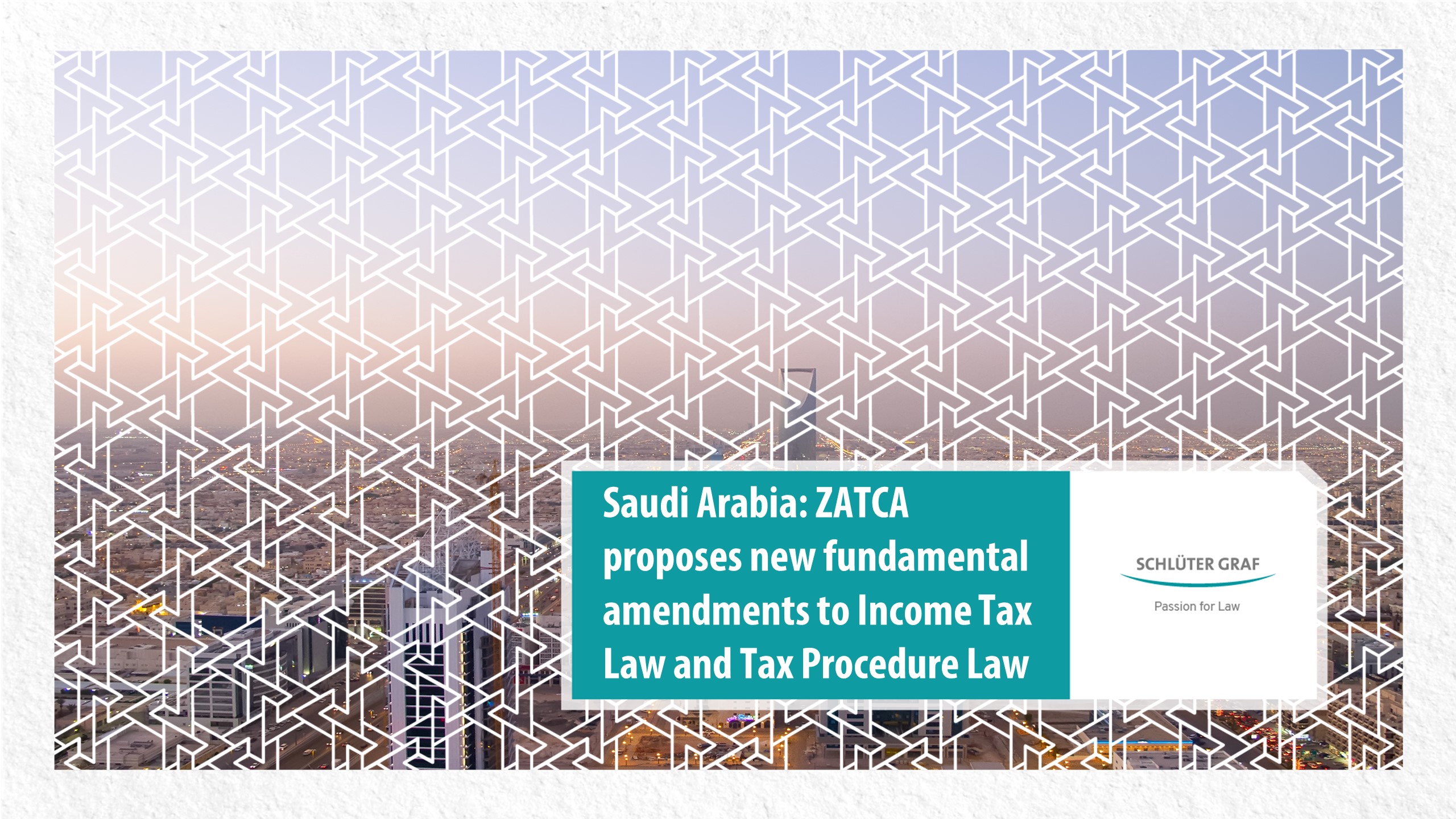 The Zakat, Tax and Customs Authority in the Kingdom of Saudi Arabia has yesterday put forth drafts for public consultation to amend the Income Tax Law and the Zakat and Tax Procedure Law. This aims to modernize the Kingdom's tax landscape, aligning it with international best standards and practices to boost investment and transparency. The suggested draft of the tax procedure tax law aims to create a procedural system that includes all tax procedures for all tax types in one law. This will, on the one hand, create the most extensive possible harmonization of procedural tax regulations, and at the same time, relieve individual tax laws of repetitive provisions. The draft income tax law draft includes, for example, new definitions of the term Permanent Establishment ("PE") and the introduction of Transfer Pricing ("TP") regulations in the Saudi income tax law for the first time.
For any questions related to Saudi Arabia please contact our dedicated KSA experts at SCHLÜTER GRAF.