Live Webinar: KSA Outlook 2023: The New Commercial Companies Law and other Legal Updates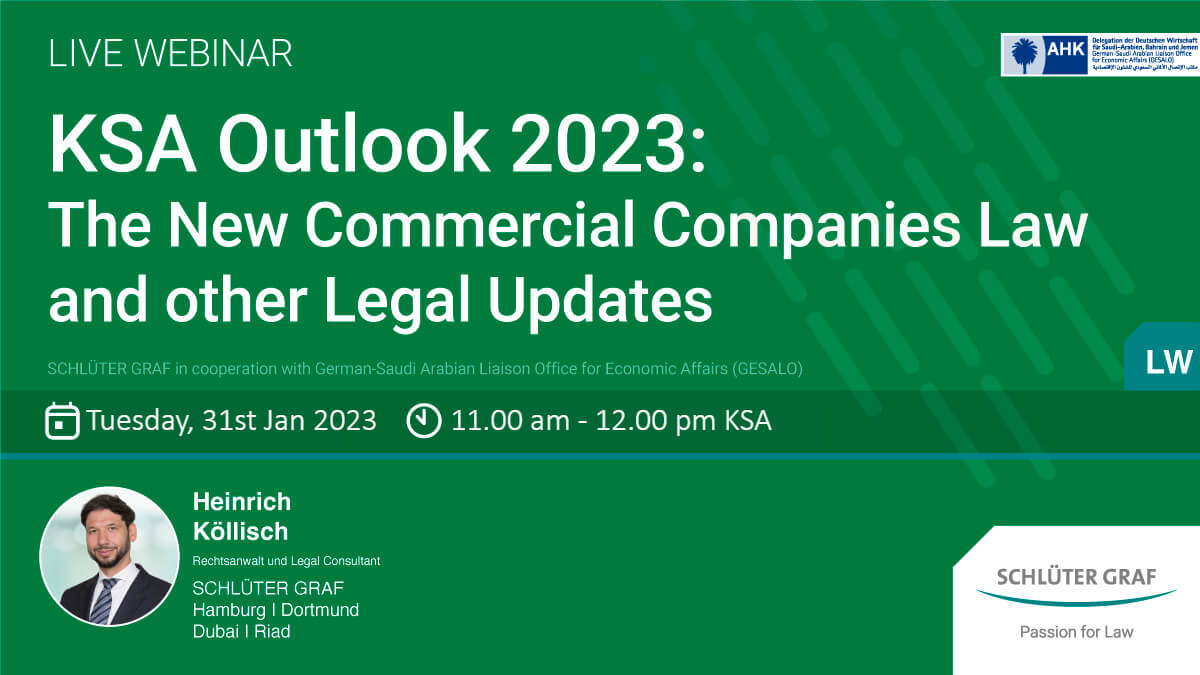 KSA remains at the top of the agenda of businesses in the region - and on top of ours!

Join us for this upcoming Webinar KSA Outlook 2023, organized with our friends at the German-Saudi Arabian Liaison Office for Economic Affairs (GESALO), where our Heinrich Köllisch will be talking about the new companies law and other legal updates. You can register yourself here​​​​​.